Previous
Next


ABOUT
Paathshala
About Us The whole world is transformed into the digital world. Education field has entirely changed to digital learning. All schools and colleges are now using school management software or college management software. Paathshala is doing exactly the same, it is digitizing learning platform. We process the educational system to make it simple. We help school's management by developing unique school management system. The school education system can period, and it is easy to handle things. We develop school ERP software which gives the most comfortable access to all work in an organized manner. The online classes can be preferably accessible to the staff of the schools, colleges and universities. We offer a demonstration period for a better understanding of the software system. We also offer a coaching institution management software for better management. All the work can be quickly sorted out with the help of our student information management system. The student's information and all data can be easily saved for future purpose, which brings easy access to all the work. So are you still waiting! Take a step to solve all problems. Your only destination and solution to all problems is Paathshala!
Latin Brides
Paathshala Exiting Features That We Offer!

Total Institution
0
Total Students
0
State
0
Modules
Why
Paathshala?
Paathshala Changes schools, college, organisations and institutes into which are consistently the favored decision for new age guardians. Speedy interchanges, Transparent activities and the entire organization can put your school ahead in the gathering of savvy schools. eduXpert, one of the leading brilliant school boards, programming and school ERP framework, causes you to accomplish it.
Paathshala Mobile App For Parents
Paathshala Mobile App For Schools
https://www.youtube.com/watch?v=Ur_r0qDD1-0https://www.youtube.com/watch?v=ojMRelsj8xQ
Blog
News Feeds

admin
2020-11-23

admin
2020-11-23

admin
2020-11-23
Clients
We Are Working With!
Previous
Next
Contact Details
Get in Touch
Corporate Address

311,3rd Floor, Center Tower, Central Spine, Vidhyadhar Nagar, Jaipur, Rajasthan 302039

E-mail

sales@paathshala.net.in

support@paathshala.net.in

Customer Care

Phone: +91 141-492-0003

Mobile:+91 – 9694222788

+91 – 9694433388

Hours of Operation

Monday – Saturday: 10.00 – 06.00
Ready to Get Started?
Your email address will not be published. Required fields are marked *
Get Latest Offers & News
Subscribe to Our Newsletter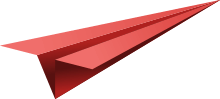 Whether you are a school or college student or just someone who wants to express his/her opinion on a certain topic, it is important that you be able to write your own essay. In today's world, knowledge is power and many people now rely on essay writer to provide them with that all important first hand experience. Essay writing is not as easy as one may think and requires a good grasp of grammar, style, and structure. The following are tips on how to learn how to write my essay.